Alternative Option for Ryzen Memory OC!!!! internal only, DO NOT LINK TO FORUM
Alternative Option for Ryzen Memory OC
Reference: https://www.chiphell.com/thread-1960983-1-1.html
Note.
This is just a personal summary from the reference and it does not represent MSI or author (丝露花雨)
It is known that Samsung B-Die memory has the best OC potential on Ryzen platform. However, there's another option to go with instead of Samsung B-Die which is Hynix CJR die. (Unless you're Intel user)
Link of list of potential CJR die memory:
https://static.chiphell.com/forum/201902/18/200729ggj4psgbngs4wj4e.png
Original poster mentioned he had tried 3 different set of memory and they all have decent OC capability
<1 1. Vengeance RGB PRO 3000C16 8GBx2
The version of memory is v5.32 with CJR die, it can run 3600 16-18-18-38 1.45v and do some benchmark on MSI Mortar B450M Titanium.
However, when it's on ASUS motherboard, by enabling D.O.C.P, the system would fail to boot. After changing to G.Skill memory, everything is fine. For your reference, if you're getting ASUS board, it's recommended to carefully select your CORSAIR memory.
<! 2. G.Skill Trident.Z RGB F4-3600C19D-16GTZRB
This memory cannot run @ XMP on MSI Mortar B450M Titanium, but on ASUS R6A, it can go up to 4000 18-18-18-38 1.45V.
<! 3. Kingston HyperX Predator RGB 3200C16 8GBx2
Test Motherboard: ROG Maximus XI Code
4000 1.4v 19-23-23-43 System boot but BSOD under stress
4000 1.45v 19-23-23-43 System boot but running AIDA memory benchmark = BSOD
4000 1.5v 19-25-25-45 Pass ADIA memory benchmark
3866 1.35v 18-18-18-38 System is not stable, could BSOD during boot process
3866 1.35v 17-19-19-39 Pass ADIA memory benchmark
3733 1.35v 16-18-18-36 Pass memtest 100%
The only drawback of this memory is that it does not come with temperature sensor.
A little more on G.Skill F4-3600C16D-16GTZR
21M or 20M = Hynix MFR; 21A or 20A = Hynix AFR; 21C = Hynix CJR
A little more on Kingston Predator RGB heat solution
On some of its memory, the thermal pad does not cover the very first and last die.
In case you want to push memory as high frequency as possible, maybe you can consider to do some thermal dissipation for those two die.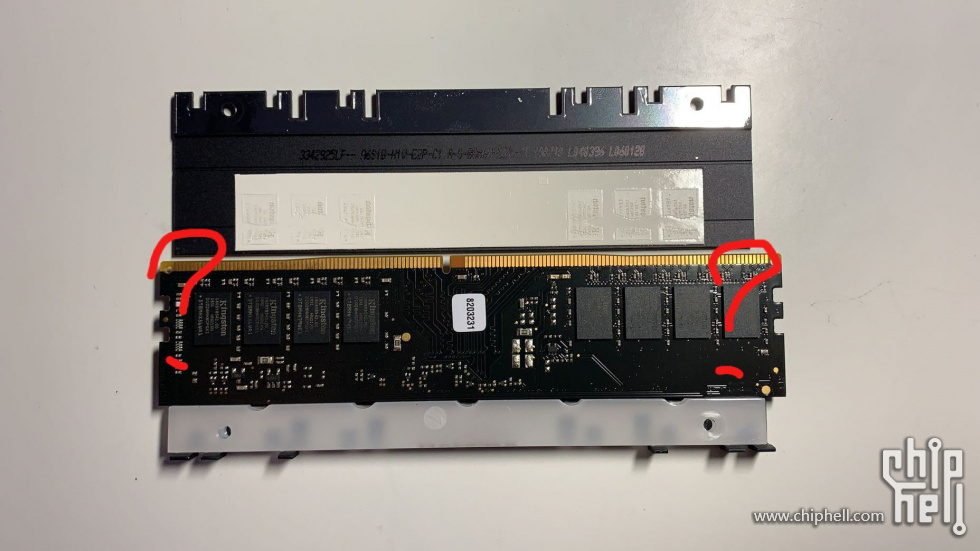 Was this article helpful?