Joined

Nov 8, 2016
Messages

36
A short story before the unboxing..
I had the chance to win an MSI GTX 1060 3gb Armor OC on a raffle made by NVIDIA. They picked 3 winners who would get a GTX 1060. NVIDIA requested for our details and we sent them what they need for them to ship the card. 
There had been a few misunderstanding which got my nervous of not getting the card I've won. The shipper accidentally placed the address of the other winner to my item. I immediately contacted and they responded accordingly however, they weren't able to change the address on time and as such, I have to fetch to contact the shipping courier and ask them if I could just pick it up.
They agreed and so, I got the card.  
I traveled almost an hour and a half just to bring this baby home (was on a motorcycle). I couldn't help myself opening the box once I was a given the green signal to the package away.
Got hungry, stopped into a fastfood chain and started opening the box. Low and behold, to my surprise, I got the MSI Armor GTX 1060 OC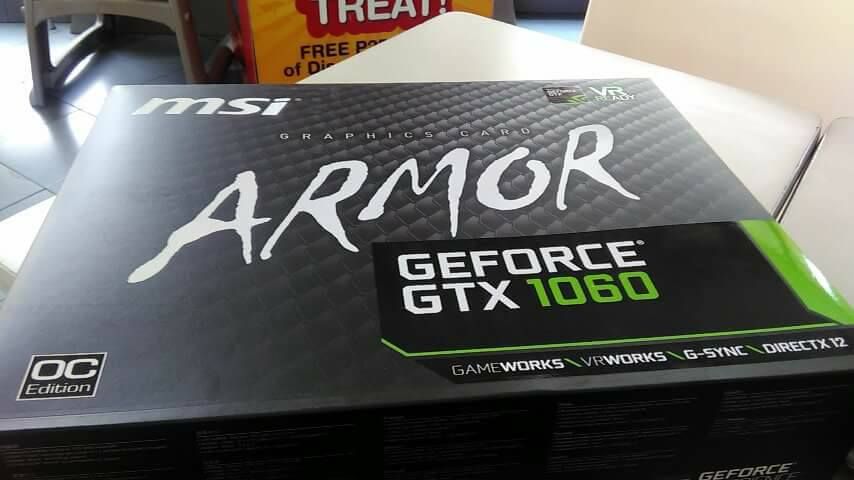 I opened the box and this is what I got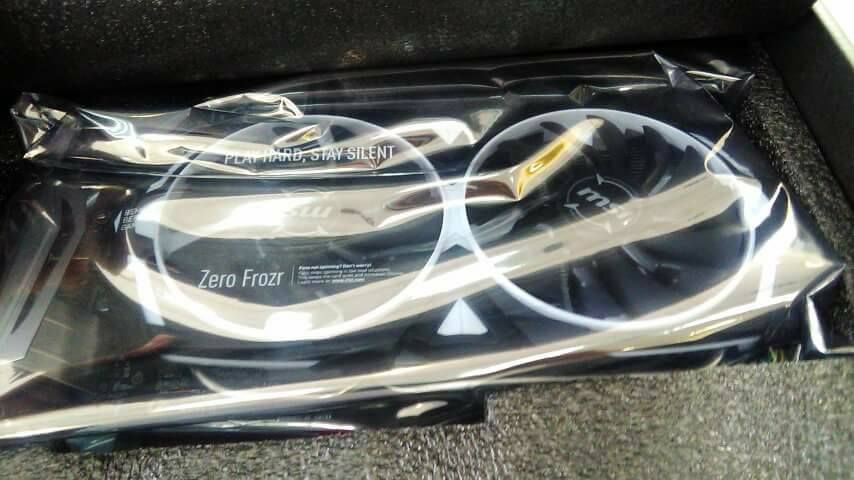 Due to my excitement, It wasn't until I got home that I found out that what I got is the 3GB, not the 6 GB version. I contacted the other 2 winners and they confirmed that they got the 6GB version of the GTX 1060 but they weren't MSI.
I'm not sure what happened, there could have been a confusion when the prizes where about to be delivered (the address and stuff). 
Not that I'm complaining, but I was really excited to get the 6GB version.  But when I saw how sexy this bad boy is, I was soooo happy. I've won this on a raffle and it's
definitely
 an upgrade from the 2GB GTX 960 i was using before (a different
manufacturer
) .
But then I realized how big this card is. My assumptions where confirmed what the measurements are. The card is 275 mm in length (10.82 inches), 137 mm in width(5.39 inches) and 41 mm(1.61 inches) thick. It is also quite heavy as compared to the GTX 960 i own before.
Another problem I encountered is that the card requires 8 pin to power it up.  The power supply I was using was a generic one and it doesnt have an 8 pin connector.
Solving the problem was quite easy. Sell the 960 to buy a new case and a new PSU. Problem was, due to the consistent release of the new cards (10 series), It was quite hard for me to sell the old card. I was able to get a buyer though after almost 2 weeks of finding one who would buy the 960 at the price point I prefer.
After 2 weeks of delay, I was able to use the card yey !!!
Inside the box, you'll find:
A cardboard envelope: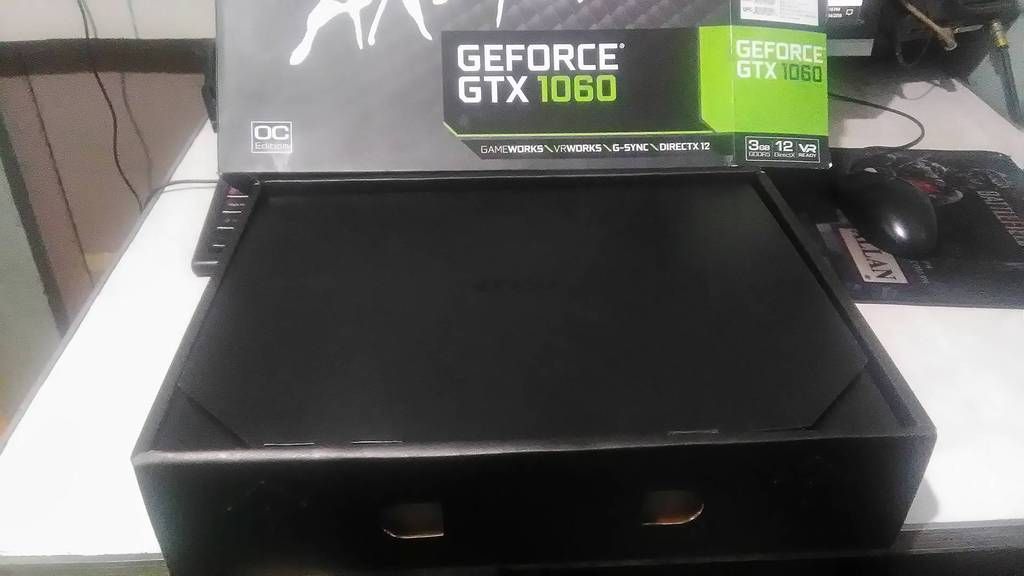 Inside the envelope are: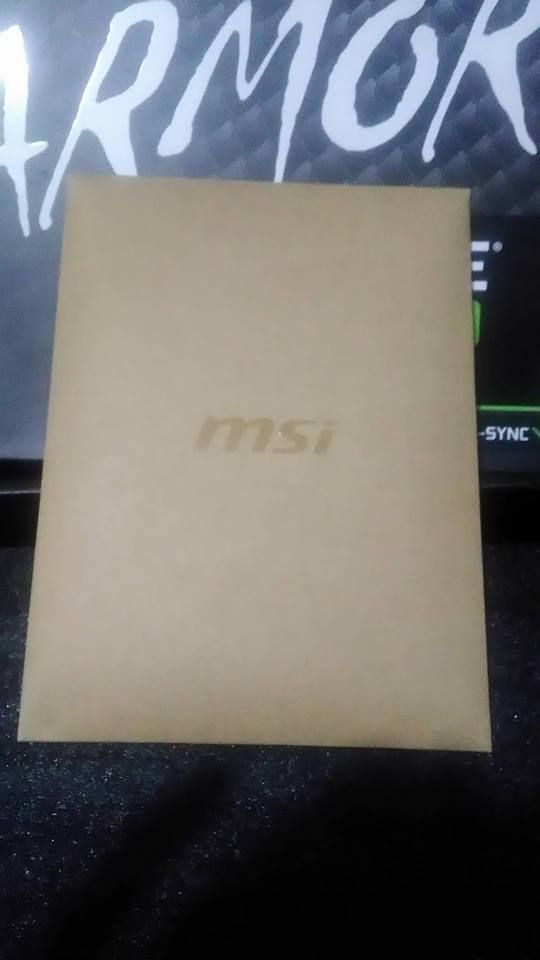 and......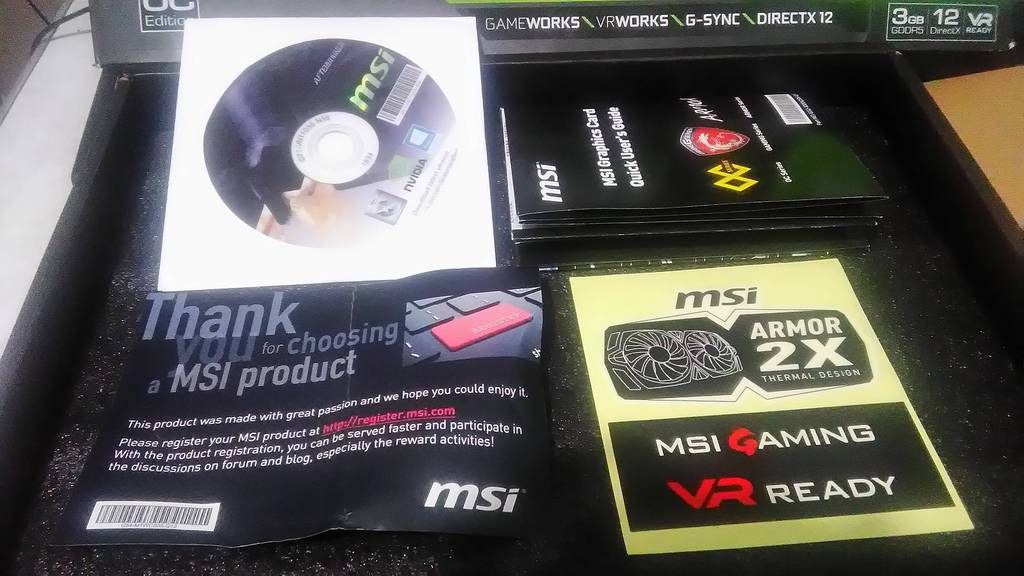 Here's what my humble rig looks like now: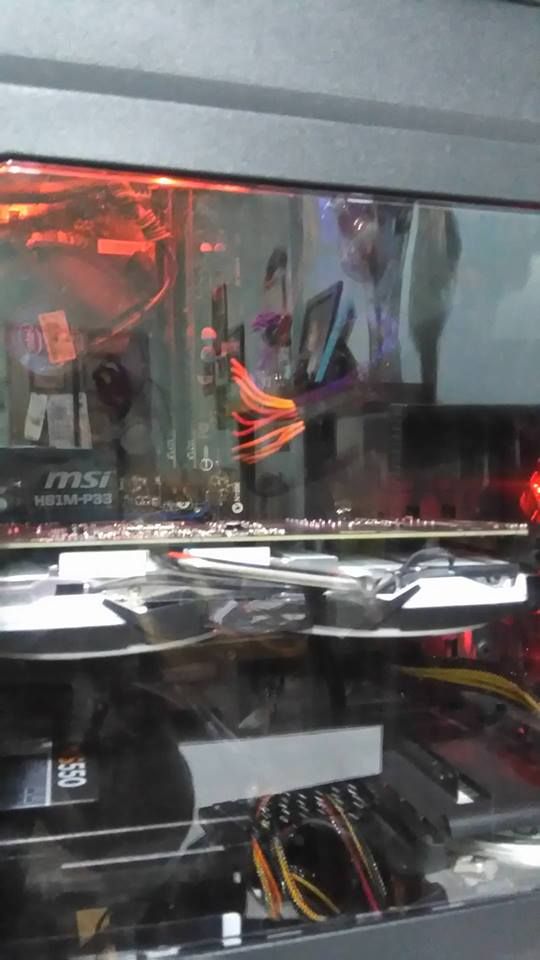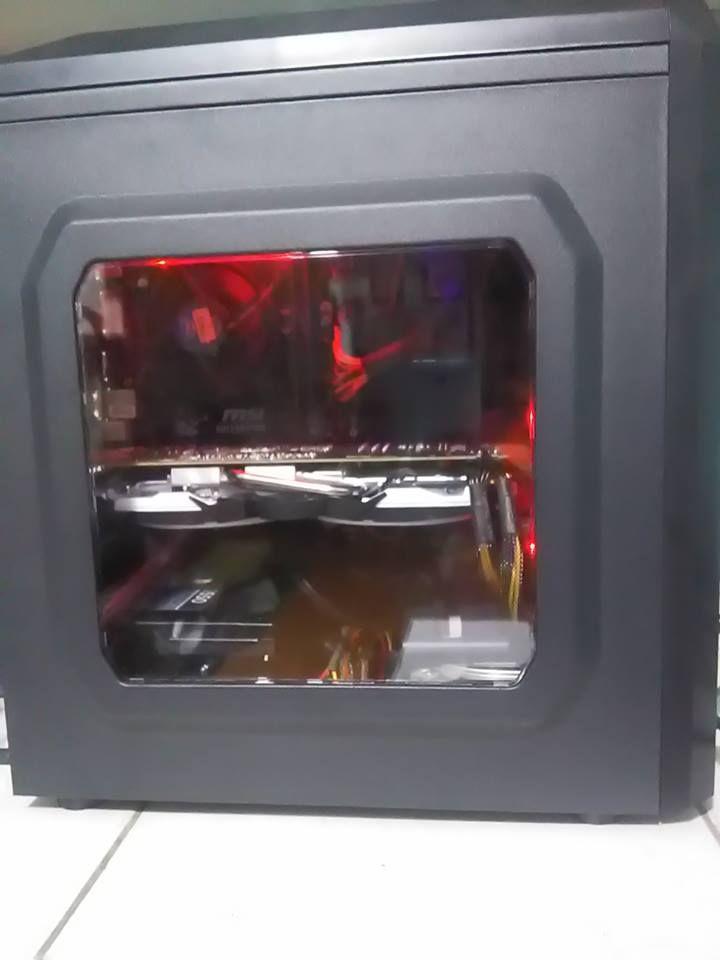 Here's the PC specs:
i5 4570
8 gigs of RAM (4X2 ddr3 1333)
MSI h81m p33
500 gig hard drive sea gate barracuda
Corsair VS550
I currently play on 1440x900 resolution. I'm so satisfied on how it's running my current games. I was now able to max out the settings on both GTA V and The Witcher 3. 
I'm hoping I can buy a new monitor by the end of November and hopefully, get to upgrade my motherboard as well. Any suggestions?
Thanks for reading my lengthy post. Hope you'all enjoy your new MSI product as much as I did (though mine came free
)