Joined

Nov 2, 2006
Messages

5,690
INTEL EIST AND PROCESSOR C-STATES - A SIMPLE BREAKDOWN OF THE TECHNOLOGIES
EIST
Intel EIST [
E
nhanced
I
ntel
S
peedStep
T
echnology] is a power-saving feature.  It allows software to control the clock speed of Intel processor cores.
A core at 2 GHz sucks more than a core at 1 GHz because it requires more voltage, and has a higher clock speed.  Thus a higher power draw is required, and a higher heat output is generated.  EIST is designed to compensate for the wasted performance, heat, and power whilst idling.  You don't need 4 cores at 3 GHz to browse the web, so it will drop the clock speed and voltage.
Here's an example:
Idle: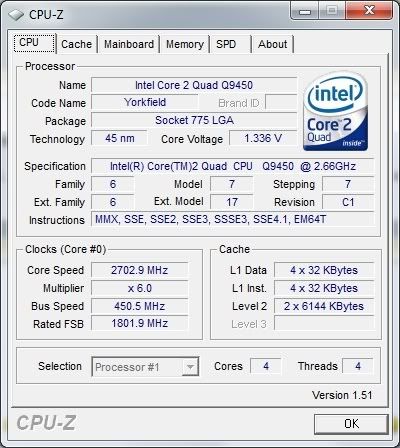 Load: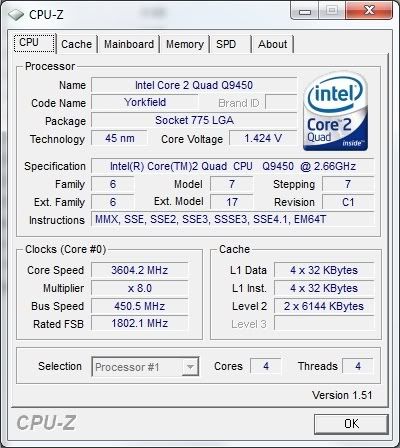 You can disable EIST via the Cell Menu in your BIOS, or by using a "high performance" power profile.
C-STATES
Intel processors have things called "c-states".  These states are exactly that - states.
There are a few C-states, but I'm only going to talk about C0 and C1.  C0 is the operational state, which means the CPU is actually doing something.  C1 is the first idle state, this can also cause the same behaviour as EIST [clock speed & VCore reduction].
To prevent the processor from going into C1-states, you must disable "C1E support" in your BIOS.  This is normally found under > Advanced BIOS options > CPU features > Press F4 > C1E support appears.
<hr>
*** If your rig is doing the above behaviour - it's perfectly normal, and you have nothing to worry about. ***
*** DO NOT POST IN THIS THREAD! ***
Thanks for reading!