Joined

Jan 14, 2021
Messages

1
Hello everyone,
I am coming to you to share my experience for updating my gtx 880m graphics card to a gtx 1060.(
This could not have been finalized without the help of Mr. SVET, whom I thank again.)
Sorry if there is a bad translation, I am French and I am not good at writing in English so the translator is my best friend !!!
My laptop is an MSI GT70 2pe with windows 10 in uefi and
Bios version: E1763IMS.11D
EC version: 173EMS1 VER 7.17
I started by looking for a forum that could help me which was not easy because I am French and in France sharing is not easy.
The only most comprehensive forums are the UK and the Russians.
And as the name SVET pops up everywhere as soon as it gets complicated, I started looking for him and came here.
So I started chatting with him and he reassured me and suddenly I ordered the GPU in aliexpress.
I received it in 15 days then I started the preparations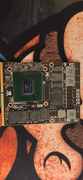 laptop disassembly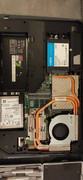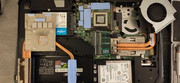 I had to remove the metal X from the back of the GPU which went off quite easily with the help of a hair dryer.
Then I started removing the metal heat sink to see what was bothering me so I could put it back together.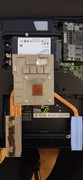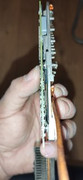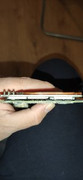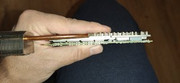 I finally put the gtx 1060 in the laptop and put the thermal pad on strategic places so that the contact is made as on the GTX 880m.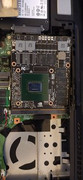 I screwed everything back on and restarted my laptop, crossing my fingers to restart it.
It restarted by detecting the GPU with a windows firmware which is normal, so don't panic
And I started to do like in this video, telling myself, take it easy, this is the last step
What of course did not work because as soon as I started my laptop without the windows signatures and that I launched the NVIDIA application for the final ... it started for 2 seconds then it closed
So I asked for help from Mr. SVET who came to my rescue quite quickly and who helped me out so professionally by taking control of my laptop.
I was like a child in front of my screen, in addition I was stressed when he asked me something because my English is very bad.
.
He succeeded without any problems except one ... The CPU was heating up 98°c !!!
He told me to check it all out.
It was not his fault when reassembling the heat sinks I noticed that a CPU tightening nut had unsoldered.
While searching on forums more GT60 and GT70 had already had this problem.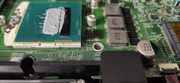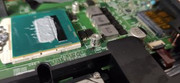 So I re-glued it with GLUE twice because the first time did not hold and now everything is working perfectly !!!
I did not dare to disturb Mr. SVET again to keep him informed.
The CPU in game is 75°C
Hope it can help someone like me!
Another big thank you to SVET for his kindness and professionalism !!!