Joined

Oct 29, 2016
Messages

16
Hi,
I think i finally got the overclock that i needed to run Chivalry 2 Maxed graphics with my 6700K and 3080ti !
But i'm not sure this is 100% safe since i leave many settings to "Auto" in the bios. VID looks strange compare to what i had by the past.
If any expert could tell me if there is a problem in what they see here, it would be greatly appreciated!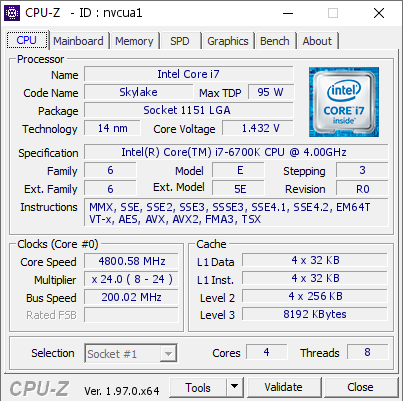 [nvcua1] Validated Dump by WHITESAILS-PC (2021-10-20 07:07:33) - MB: MSI Z170A GAMING M7 (MS-7976) - RAM: 16384 MB

valid.x86.fr