MSI Promotions
MSI Company Representative: Promotions
Joined

Apr 1, 2015
Messages

16
Founded in 2016, PandaCute (PDQ) is Hong Kong's No. 1 all-female professional team playing League of Legends. Consisting of five members Deer, Momo, Dream, Godlai and Rispy, the team flew to Taiwan to train with J Team, formerly known as Taipei Assassins. The squad won three Championships in Hong Kong, including 2017 SHERO League of Legends International Invitational, 2017 Hong Kong XP League of Legends and recent 2018 Your Youth Girls Invitational. More than just pretty faces, PandaCute has now proven themselves to be true gamers in a heavily male-dominated eSports scene. Left to right: Godlai, Rispy, Deer, MoMo, Dream

On top of that, team captain Chan Ka Ching ("Deer Chan"), was invited to the first official eSports Forum, organized by International Olympic Committee (IOC) and the Global Association of International Sports Federations (GAISF) at the Olympic Museum in Lausanne, Switzerland in July. The aim of the Forum is to explore synergies, build joint understanding and set a platform for future engagement between the esports and gaming industries and the Olympic Movement. The only representative from the Hong Kong eSports industry, Deer talked about the current eSports situation in HK, covering the remuneration and career path of the professional eSports players, especially the female ones. Now, PandaCute has become a dominant League of Legends team.

Deer and Man Kin-fung, CEO of Global Esports at the eSports Forum
Team members now have Top - Deer, Team Jungler ? "MoMo" Mo Tsz-ching, mid-laner "Dream" Shek Hoi-yee, ADC "Godlai" Lily Yim Nga-lai, Support "Rispy" Lau Lai-fong and Coach LOFS.
MAJOR ACHIEVEMENTS
Your Youth Entertainment League of Legends Girls Invitational 2018 Champion
Asian League of Legends Women's All-Star Game 4th place, 2017
HKXP?LOL?Girls Champion
1st Runner-up in Meitz Cup in Gaungzhou
Represented Hong Kong to participate EWG Internation Girls Game.
2017 Shero Hong Kong Competition.
Trained in Taiwan J Team with Jay Chou.
Hong Kong Girls Champion in 2016 5v5 SunShine Cup

Welcome PandaCute to be part of MSI family! Today we're thrilled to present an interview with members of PandaCute and team manager Vincent Pow, COO of Global Esports Limited, talking about PDQ's successes and future.
Hi, Deer! Thanks for taking the time for this interview. Let?s start by asking you about your recent trip to Lausanne, Switzerland, the first official eSports Forum. How did you feel when you received the invitation? Share your thoughts with us after attending the forum?
I feel overwhelmed when I received the invitation. I hope this trip to Switzerland will be a voice for Hong Kong E-sports. Lausanne is also known as the "Olympic Capital". The atmosphere there is very strong. It is a very representative and meaningful place for all kinds of sports, and it also aggravates the weight of this forum. The biggest benefit of the forum is to communicate with international conventional sports players. In addition to e-sports players, there are also many traditional Olympic gold medalist. Their Sharing also inspired me to be an athlete. After all, E-sports spirits share the same sports spirits, that?s what I believe.

Left: A selfie with Jacob "Jake" Lyon, an Overwatch player for Houston Outlaws
Right: Left to right: Former NBA star - Rick Fox, Captain of PandaCute - Deer Chan, CEO of Global
Esports Limited - Man Kin-fung and CEO of Riot Games - Nicolo Laurent.
PDQ came to Taiwan and have a one-month training with J Team in 2016. How did the training help PandaCute?
I think the most important thing is to help our whole team to be more familiar with each other. Before becoming a professional team, some members only met once or twice. This ex situ training has made our lives of five people inseparable. Although there were some fights, It is also a process that will inevitably happen. We have also learned to understand each other. Five people step by step to get to the present, and the practice of the professional team does affect us very far. We know how to correct our mistakes and pay attention to more details. This month has indeed made us change.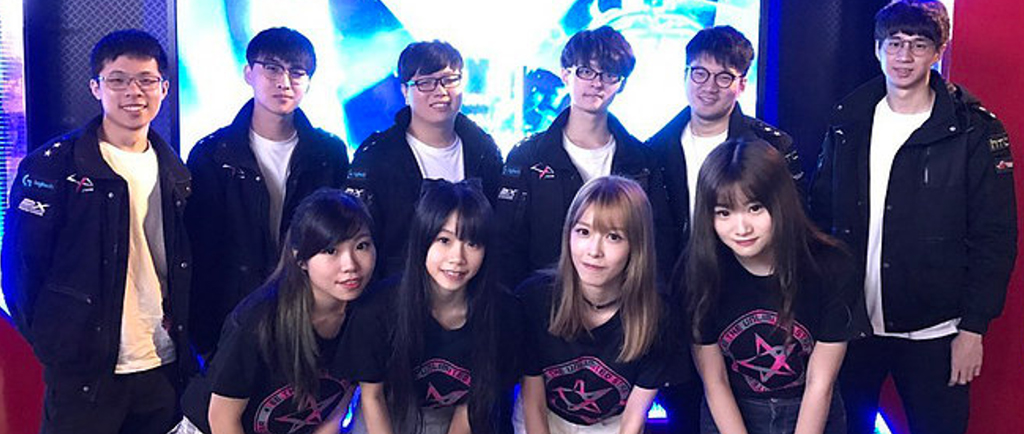 Trained with J Team at 2016 November

Have PDQ ever had tough times and how did you girls managed to get through with it?
I am very fortunate that PandaCute has no hard time. Even if there is a quarrel between each other, our tacit understanding cannot bring the emotion to the next day. Perhaps the biggest difficulty is that the practice situation is not as good as we expected. We often practice with the Chinese team. In many cases, everyone's self-confidence has been frustrated. In particular, the drills strengthened before the competition have more such feelings. I believe that my efforts have not been properly rewarded. Fortunately, we can always exert our own strength in the competition, allowing us achieved three consecutive championships in Hong Kong.
As role model for fans, how did Deer manage to stay positive to your fans who intended to be a e-gamer?
I think its related to my own personality. To be honest, I did not deliberately maintain my positive image, but I am happy to chat with my fans and share my own affairs. I have seen many visitors' visits and many successes. The players will try to maintain their status as ordinary people. Indeed, the players are actually just ordinary people who love certain things. I believe that this kind of humble heart is the key to success. I also hope that I can always Keep this mentality to make yourself a better person.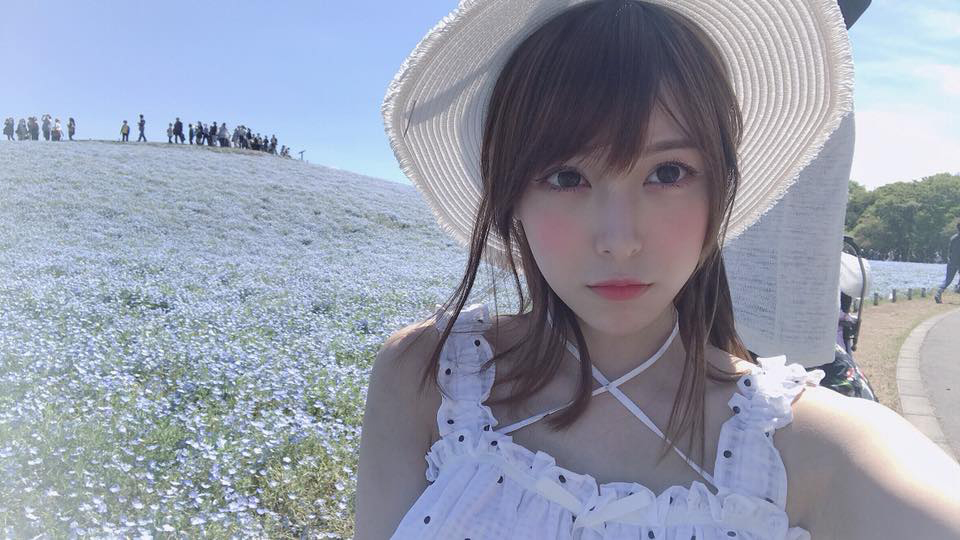 What are the most important features or functions in PC or NB during your gameplay? And what have you found in MSI products?
The most important thing of course is smoothness. After all, for every e-sports professional, every millisecond delay is a potentially fatal error. MSI has powerful computing functions, whether it is a desktop computer or a notebook computer, especially the notebook type. In addition to the convenience of carrying around, the performance of the laptop computers can match up with desktop computers. This is what I am very surprised. I think this is the reason why MSI products are so popular.

Deer attended GAISF-IOC eSports Forum IOC with new MSI PS42

Vincent, what is PDQ's next goal? And what are plans to achieve that goal?
PandaCute's strength in Hong Kong has been affirmed by winning three consecutive championships, our goal has never been the Hong Kong champion, but the champion of China and even international competitions. The best results in several competitions in China can only be ranked fourth. I believe that the potential of these five girls is not limited to this. In the future, PandaCute will also participate in more competitions. In addition to experience, it will also produce good results for Hong Kong. Of course, in the case of women's e-sports, our biggest imaginary enemy is always China, and we have learned a lot from these teams. Please also look forward to the performance of PandaCute in the future.
Thanks for all of your time again! Any words to your fans?
We are very grateful to all the fans who have supported us all the way, especially those who have supported us since our amateur period. A lot of our driving force comes from the expectations and support of fans. We will continue to strive to win every game, live up to everyone's expectations.
We wish PDQ every success in the future!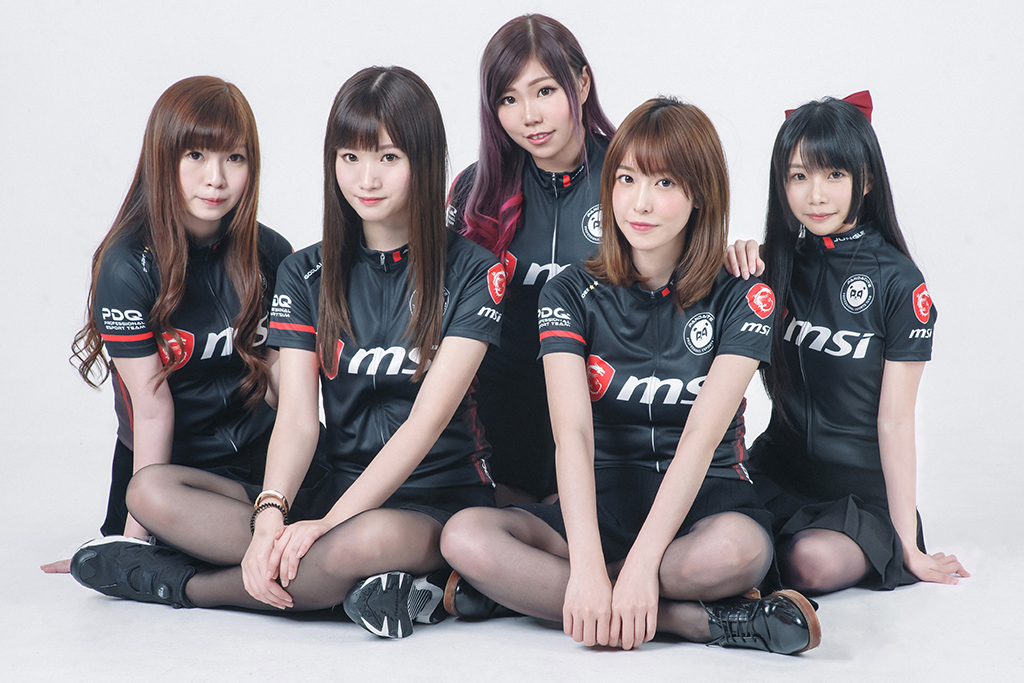 All photos courtesy of PandaCute.
For more up-to-date news and information about all things PDQ, check out social pages below:
https://www.pandacute.com/