I'm sorry to re-open this old thread but I have the same problem with my Tv @nywhere plus card and your solution is not working for me and I'm not sure I'm doing the right thing.
I just bought my TV @nywhere plus. Once installed, I tried to open the media center, it detect the tuner and everything but when it open, I got no image, only the sound (totally black screen)
I, then, installed the MSI drivers and application "VivaTV". VivaTv is working fine.
I tried Media Center again and there is no change. Still no image, sound only.
I looked at many forum and everybody give the same solution, change your video settings...
The problem is, I think I don't have the same version of VivaTV than you have because here is my video settings: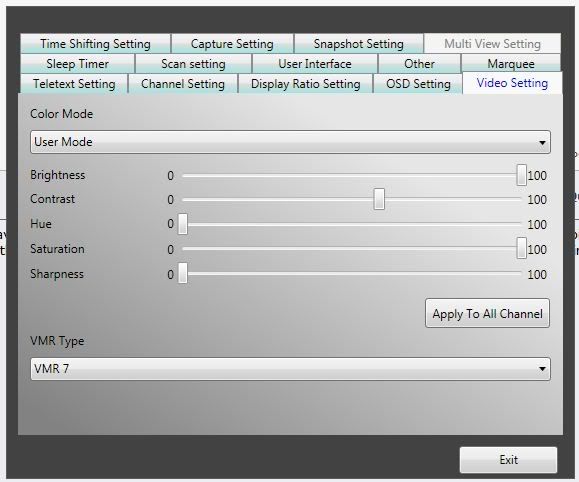 This is my version of the software:

Even if I put the video settings to the brightest, I still see no image in the Windows Media Center...
I was wondering if any of you faced this problem with this version of VivaTV and Windows media center...
Thanks