Active member
PRIVATE FIRST CLASS
Joined

Jan 27, 2011
Messages

192
Hello I have problem with OEM SSD (oem 980 pro) From Samsung PM9A1 MZVL21T0HCLR-00B00 1TB Pcie nvme gen 4.0 pre-installed by MSI in my GP76 11UG laptop.
Drive lost its writing speed within a few weeks because this ssd have bad firmware... my ssd have GXA7
3
01Q firmware. Newer production have GXA7
4
01Q
Here you can read a lot about it (topic is called 980 pro but there are users with Samsung PM9A1 MZVL21T0HCLR-00B00)
(German site)
Ich hab mir eine Samsung 980 Pro für mein neues X570 Mobo gegönnt. Die funktioniert soweit auch einwandfrei. Nur wenn ich versuche, den NVMe Treiber von Samsung zu installieren, kommt die Meldung, es sei keine entsprechende SSD vorhanden. Hab die neueste Version 3.3 auch versucht. Was läuft da...
www.hardwareluxx.de
980 Pro had same problem but Samsung released an firmware update.
Did several tests, any suggestions?
us.community.samsung.com
Mine MZVL21T0HCLR-00B00 have slower write speed than 970 Evo Plus...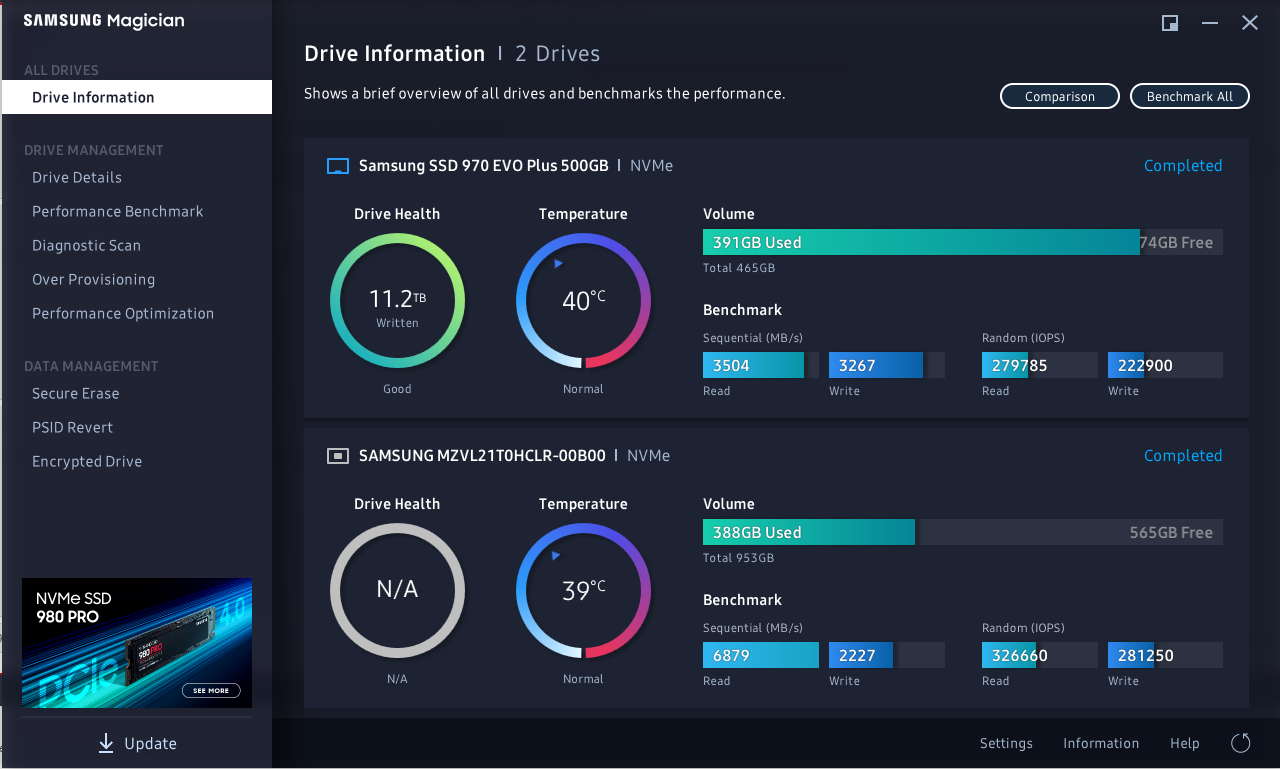 I have a request to users of this SSD: Can you do performance test in Samsung Magican or Crystal Disk Mark? And what you have firmware (to check use Crystal Disk info).
Thanks!
Dell have firmware update:
Last edited: