Joined

Jan 11, 2018
Messages

29
Hello guys  This time i want to share my experience playing Thief (2014) with Max High setting in 1080p using my laptop MSi GL62MVR 7RFX-1056XID.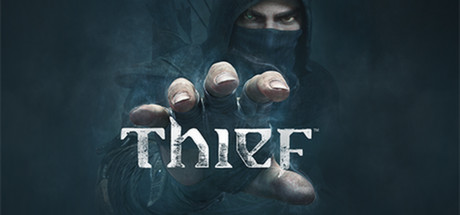 My MSi GL62MVR 7RFX Specification 
CPU  I7 7700HQ @2.80 GHz boost up to @3.80 GHz
GPU nvidia GTX 1060 6 GB
RAM 8 GB 2400 mhz single channel
Storage NVME Samsung 128 GB (for OS and Software) ; HDD 1TB 5400rpm (for games)
About the game 
Garrett, the Master Thief, steps out of the shadows into the City. In this treacherous place, where the Baron?s Watch spreads a rising tide of fear and oppression, his skills are the only things he can trust. Even the most cautious citizens and their best-guarded possessions are not safe from his reach. 
As an uprising emerges, Garrett finds himself entangled in growing layers of conflict. Lead by Orion, the voice of the people, the tyrannized citizens will do everything they can to claim back the City from the Baron?s grasp. The revolution is inevitable. If Garrett doesn?t get involved, the streets will run red with blood and the City will tear itself apart.
Garrett never paid the price for anything? until now.
Key Features:
YOU ARE GARRETT, THE MASTER THIEF
Step into the silent shoes of Garrett, a dark and lonely thief with an unrivalled set of skills. The most challenging heists, the most inaccessible loots, the best kept secrets: nothing is out of your reach.
THE CITY: YOURS FOR THE TAKING
Explore the sick and troubled City, from its shady back alleys to the heights of its rooftops. Sneak into rich houses, Infiltrate the best-guarded mansions and lurk in every dark corner? unnoticed and unsanctioned. 
CHOOSE YOUR APPROACH
Leverage Garrett?s arsenal to take down guards with your blackjack, shoot one of your many arrow types or use your newly acquired focus abilities to manipulate the environment and outsmart your enemies. What kind of master thief will you be?
UNPRECEDENTED IMMERSION
Become one with the world thanks to ground-breaking visual elements and a truly tactile and visceral first-person experience. Through jaw-dropping Next-Gen technical possibilities, Thief delivers unprecedented immersion through sights, sounds and artificial intelligence.
SYSTEM REQUIREMENTS
MINIMUM:
OS: Windows Vista with Platform Update for Windows Vista
Processor: High-Performance Dual Core CPU or Quad Core CPU
Memory: 4 GB RAM
Graphics: AMD Radeon 4800 series / Nvidia GTS 250
DirectX: Version 10
Storage: 20 GB available space
RECOMMENDED:
OS: Windows 7, Windows 8
Processor: AMD FX 8000 series or better / Intel Quad i7 Core CPU
Memory: 4 GB RAM
Graphics: AMD Radeon HD R9 series or better / Nvdia GTX 660 series or better
DirectX: Version 11
Storage: 20 GB available space
This is the game setting I use when im playing Thief (2014) :
This is the screenshot when im playing Thief (2014) :
This is the video when i test Thief (2014) :
https://youtu.be/xQAlVjKLO8M
conclusion 
Overall Thief (2014) is running smoothly in this laptop. The Fps never drop below 60 at all with vsync on even i use the max setting. So in my opinion this laptop is really cappable running almost all AAA games with high - ultra setting with very comfortable fps.  
Thats my review about playing Thief (2014) using my laptop GL62MVR 7RFX-1056XID.
Thanks for your time and have a nice day.